Watch the 2017 solar eclipse as we saw it at the Canton Dish Barn
Having a little fun on the 2017 Eclipse day starring:
The Sun- New Fiesta® Daffodil dinner plate
The Moon- Fiesta® Ivory dinner plate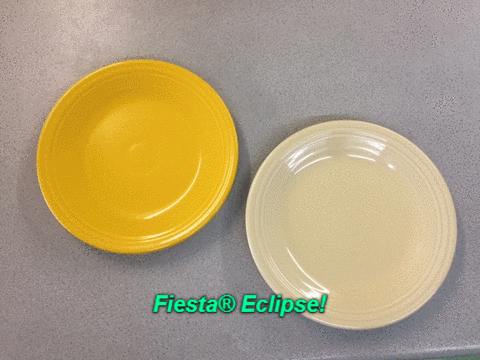 Hope everyone still has their vision! Tell us how you like the new Color. We here at the Canton Dish Barn are really excited by the Vibrant Hue of the intense Yellow we now have as Daffodil. Like the sun, it is going to be hard to eclipse the brilliance of the 2017 color! It is pairing nicely with the others.
So Fiesta Today, Siesta Tomorrow!
See ya on the web,
Richard